If you always thought the only benefit of an FAQ (Frequently Asked Questions) page on your site was simply to provide answers to commonly asked customer questions, then you've been missing out on its full potential.
Today, dynamic FAQs take the "static" FAQ experience a step further, not only providing visitors to your site with better information but also giving you an opportunity to grow your knowledge base, improve your SEO strength, and make better use of your (human) customer service team. In this article, we'll cover the seven primary reasons why you should implement a dynamic FAQ on your site today.
What's the difference between a static and a dynamic FAQ?
For starters, a static FAQ is a single page on your site that lists out the most commonly asked customer questions followed by your business's standard answers to those questions. While this Q&A information can be displayed in any way that best jives with your site experience, it typically comes in list form and, as a best practice, should include at least 10 questions to make it useful to customers.
However, given that a static FAQ only provides general answers to the most frequently asked questions, they do very little for helping customers get specific answers to more complex questions or support needs. That's why these static pages have essentially become a thing of the past in recent years.
A dynamic FAQ, on the other hand, operates almost like a search engine: you simply type in your question or keyword into the search box, and the dynamic FAQ tool automatically surfaces the most relevant answers (based on the inputs).
This helps explain why 44% of customer service professionals say their company's websites include a knowledge base or dynamic FAQ customer self-service solution.
This has become increasingly important for brands and businesses today because dynamic FAQ solutions can follow and support customers at every touch point along the customer journey.
Even more, because a dynamic FAQ isn't just a single page but rather a seamless and highly contextualized customer self-service experience across all pages of your site, it's possible for customers to get the right answers to their questions wherever they are on your site. This is a great starting point for enhancing the customer experience in a big way.
What are the benefits of creating a dynamic FAQ?
1. Personalise the customer journey
Because the dynamic FAQ experience follows customers along their online journey, the answers they provide can be personalised based on information within their customer profile (if they are logged in) or wherever they are on your site at any given point in time. This makes it possible to provide customers with useful information when they need it most—sometimes before they even realize they need it.
Additionally, dynamic FAQ content can add a new level of sophistication and relevance to your contact form. For example, when customers begin filling out your contact form for help, a dynamic FAQ can detect the nature of the inquiry—thanks to artificial intelligence, machine learning, and natural language processing—and provide suggested answers before a customer hits "send" on that support request.
After all, in the vast majority of customer service inquiries, the answers to customer questions are typically already available on your site and don't require human intervention. Weaving a dynamic FAQ into the contact form can help avoid unnecessary requests being funneled into your contact center.
2. Refine your knowledge base
A free-flowing Q&A experience with your customers can actually help you get to know them—and their preferences—better. Therefore, a dynamic FAQ can help provide you with valuable data around:
What are the most popular or frequent questions?
Regardless of the answers provided, how many customers still submitted a support request?
How satisfied are customers with the answers provided?
What reasons do they share?
What language or specific keywords are customers using in their searches?

This data can drive immediately actionable insights to improve the customer experience over time. Whether it's a matter of modifying the title of a question, clarifying an answer, or creating an entirely new set of Q&As based on trending customer inputs, a dynamic FAQ can learn what customers need and provide you with the knowledge to address their needs more effectively. This can go a long way towards building stronger customer relationships.
Whatever you do, be sure to invite customers to share feedback regularly. Following every answer provided, ask them to rate, with a simple "yes" or "no" type question, how useful the information provided was in answering their question.
And if the answer wasn't particularly useful, make sure that if a customer chooses a "no" response to your request for feedback, it will automatically give them the opportunity to provide open-ended, qualitative feedback to help further clarify why the answer wasn't as useful as it could have been. This feedback cycle will do wonders for strengthening your knowledge base over time.
3. Improve overall SEO strength
In general, a comprehensive and well-written FAQ is a critical element for helping boost your brand's or business's visibility on search engines. Not only can it help answer questions directly through the search results page—without necessarily having to navigate to your site—but it can also help improve your new customer acquisition efforts the higher up your site is on the search results page.
Therefore, when developing FAQ content—whether static or dynamic—it's important to follow the key principles of search engine optimization (SEO), using strategic keywords and keyword phrases, whenever possible, and implementing page-level tags, like meta title and meta description, to help surface your content more frequently whenever a search engine crawls your website to find information in direct response to a specific search inquiry.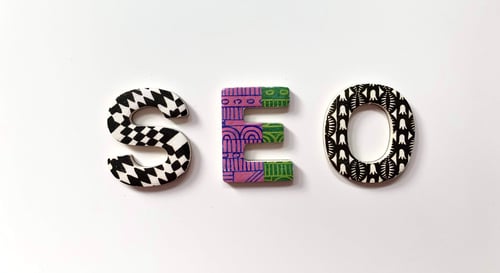 4. Reduce customer support costs
This may seem obvious, but let's make it 100% clear: the easier it is for customers to find answers to their questions, the less likely they will need to reach out to your customer service team for support.
This is especially the case for answers to simple or recurring questions like business hours, business address, return and exchange policies, payment options, and so on. This is one of the biggest reasons why a dynamic FAQ is often considered a customer self-service solution in its own right; it enables customers to find the information they need—whenever they need it—on their own.
The key benefit here is that, by addressing simple customer inquiries automatically, a dynamic FAQ can reduce contact volume into customer support teams and allow customer service representatives to dedicate more of their time to high-value activities (i.e. answering more complex customer questions or where a revenue-making opportunity is identified). In this way, you could say that a dynamic FAQ is a great way to increase your customer ROI.
5. Build an end-to-end customer self-service strategy
A dynamic FAQ is just one piece of a broader customer self-service strategy that you can (and should) implement, which can include any of the following tools and solutions:
Chatbots: Conversational robots—available 24/7 and powered by artificial intelligence, machine learning, and natural language processing— that can converse with customers in a human-like way to answer simple questions.
Support Widget: Dynamic "boxes" of relevant content, based on whatever page a customer is on, that make it possible to answer questions pertaining to on-page content without pulling customers away from their journey (which can get in the way of making a purchase decision).
Community Forum: A space on your site where brand ambassadors and more "experienced" product or service users can provide useful information that feeds into your knowledge base and, thus, helps all customers get relevant and timely answers to their questions.

6. A dynamic FAQ can also improve the customer experience
There is nothing more satisfying to a customer today than finding an answer to any question with the fewest clicks possible. This is the key to reducing customer effort and creating a truly exceptional customer experience.
In fact, 66% of customers who typically use knowledge bases to find answers to their questions say that these solutions make it easier to find the answers they need—especially knowing that many customers today feel like contacting customer service is a complete chore and will only do so as a last resort.
Implementing a dynamic FAQ on your site can help your customers avoid the dreaded task of reaching out to the customer support team when they need help. This will win your brand or business a lot of points, improving the image that many customers have about your business overall.
As we mentioned earlier in this article, this, too, can help your customer support team stay focused on helping the customers who really need support by letting customer self-service solutions, like a dynamic FAQ, essentially "filter" out requests by surfacing answers to simple, recurring, low-value questions. This alone can reduce waiting times for the customers that do reach out for help—and, as you may have guessed it when they can get their questions answered faster, their satisfaction is likely to increase, too.
Finally, as an added benefit, a dynamic FAQ can give customers added confidence throughout their purchase journey—by providing them with the information they need to make an informed purchase decision—and thus improve conversion rates significantly. This is exactly what our customer Vattenfall, a leading European energy provider, found to be true: customers who relied on dynamic FAQ content along their shopping journey were eight times more likely to subscribe to an energy offer!
That being said, for all the customer experience improvements that a dynamic FAQ can bring to your site, a poorly executed FAQ strategy can nonetheless leave customers wanting and needing more. For example, if a customer takes the time to sift through your FAQs only to find no answer to their question, they are most likely going to feel frustrated and, almost immediately, perceive your brand or business in a negative light.
This dissatisfaction can directly impact the customer service exchange. This is why it's critical for customer service representatives to not only be well-trained in how to handle challenging customer interactions but also be knowledgeable about the content currently available to customers. This puts them in the driver's seat to be able to update knowledge base content in real-time, so that it aligns more closely with customer needs as they arise and evolve. The end result: happier customers!
7. A dynamic FAQ can make your support team more effective
Whereas a static FAQ is, more often than not, managed somewhat manually by a single team—whether marketing or customer service—a dynamic FAQ offers a more intuitive and interactive content management process that gives customer service teams more real-time control over that content.
And although we typically think of a dynamic FAQ as a customer self-service tool, it's actually quite beneficial for customer service representatives, too: it can be used to train new agents or serve as an ongoing knowledge base that agents can reference in their customer interactions, ensuring that they provide customers with the most accurate and up-to-date information at all times.
By virtue of being an "always on" customer self-service solution, a dynamic FAQ has become a more popular—and even essential—tool for brands and businesses of all sizes and across all industries to empower customers to get answers to their questions whenever and wherever they need it most.
By taking the time to build a strong FAQ strategy, you will both help customer service teams be more effective in everything they do and create a better overall customer experience—for new and prospective customers alike. Long story short: if you've relied solely on your static FAQ up to this point to do the heavy lifting, it's time to upgrade to a dynamic FAQ today.