Most companies make customer satisfaction a priority. A satisfied client will be more inclined to repeat a purchase and generate positive word-of-mouth. Inversely, an unsatisfied client will not be loyal and also risks spreading negative opinions to the people around them or on social networks.
Based on a study by Zendesk, close to 50% of customers confirm being ready to switch to a competitor after a single negative experience. If there are multiple bad experiences, this number can increase up to 80%!
Between the two options, the choice is easy to make. Loyalty, reputation, e-reputation — they all encourage the measurement and improvement of customer satisfaction.
But what are we measuring when we measure customer satisfaction? What is customer satisfaction?
In this article, we'll give you a definition of customer satisfaction, and we'll show you its four dimensions. Finally, we'll explain why that customer satisfaction is so important.
Customer satisfaction: a definition
The concept of customer satisfaction appeared in the mid-70s. Why in this period?
"The Glorious Thirties" (1945 - 1973) saw the emergence of mass consumption. But the oil shock of 1973 plunged the economy into a global crisis. In order to ensure their sustainability despite the slowed consumption, companies sought differentiating levers.
They turned to the measurement and improvement of customer satisfaction.
Still today, customer satisfaction is a major concern for companies. However, there's no consensus on the definition of the concept.
The dominant model was, for a long time, about confirming expectations. In this model, customer satisfaction is the result of the customer's comparison between their initial expectations and their perception of how those expectations were met.
In this definition, customer satisfaction appears:
Subjective: it relies on the perception of the customer.
Relative: each client has their own expectations, one can be satisfied while another is not.
Evolving: the expectations and/or the perception can vary over time.
This definition is limited because it takes into account only the cognitive dimension of customer service to the detriment of the emotional, affective and behavioral dimensions.
Let's look at how taking into account these 3 other dimensions will allow us to better anchor the measurement of customer satisfaction in practice.
The 4 dimensions of customer satisfaction
1. The cognitive dimension within your customer satisfaction strategy
For a long time, we considered customer satisfaction by its cognitive dimension.
With this angle, satisfaction is a judgement. For the customer, it's about judging the performance of a product or service.
To measure satisfaction, we want to know:
If the product is useful or not
If it's adapted to the situation or not
If it surpasses customer expectations or not
Is the cognitive dimension enough to fully measure satisfaction?
No, but the cognitive dimension allows the measurement of the perceived quality of several attributes. The customer evaluates the quality of a product or service, or its capacity to resolve an issue.
The cognitive dimension corresponds to a rational and practical vision of customer satisfaction. Nevertheless, it completely obscures emotions.
2. Customer satisfaction: the role of emotional development
As we stated earlier, customer satisfaction is subjective. It's a psychological state that results from a feeling or an emotion.
An unsatisfied customer experiences regrets related to their purchase. Inversely, a satisfied customer experiences positive emotions. They have the feeling of having made a good choice. They feel pleasure having or using their purchase.
Satisfaction is never purely rational. It's also an emotional issue. That's also why it makes it so difficult to define, measure and target.
When a satisfaction survey asks: "Overall, are you satisfied with your purchase?" — what are we really measuring?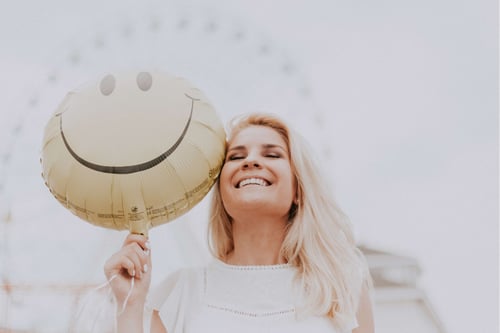 A feeling of overall satisfaction is linked to the purchase experience. This satisfaction can be relative to the product itself or to the customer's relationship with the brand.
Effectively, it's not sufficient to simply offer a quality product or service to satisfy customers and generate revenue.
Are we all rushing after the latest iPhone for its intrinsic qualities?
Probably not. It's mostly the pleasure and the emotion of having and using the object that generate satisfaction.
Beyond the product or service, the relationship with the brand that nurtures the client all along the purchase journey will also generate positive or negative emotions.
To generate positive emotions, we have to privilege a customer-centric approach at two levels:
Products and services that respond to the user wishes
Quality customer relations
3. Measuring customer satisfaction thanks to the affective and behavioral dimension
The cognitive and emotional dimensions are indispensable for measuring customer satisfaction.
However, are we sure that customers that consider themselves satisfied will naturally become fervent supporters of the brand?
Not necessarily. That's why we have to go further and take into account the affective and behavioral dimension.
Even if the customer experience goes well, how do we guarantee that the customer will recommend the brand to their network?
We can't, unless we specifically measure the "recommendation potential." In practice, we can directly ask the question: "Would you recommend our brand to your colleagues or friends?"
The synthesis of the responses to this question will give us a performance indicator that's very interesting in terms of customer satisfaction: the Net Promoter Score (NPS).
One of the main reasons for its popularity rests on the fact that it allows for the quick collection of customer reactions. Furthermore, the format is easy to replicate at a large scale to easily sketch out trends in terms of satisfaction.
The NPS is based on a scale from 1 to 10, and the customer has to position themselves on the scale. With this numerical format, it's fairly easy for a company to calculate the trend, knowing how many customers are very satisfied versus those who have a problem with the brand. This greatly helps in the process of continued improvement and in understanding any weaknesses that the company can work on, thereby finding new ways to improve customer satisfaction.
The NPS is the first link between satisfaction and action. But not the only one.
4. The behavioural dimension: gauge of quality and customer satisfaction
We're generally inclined to consider customer satisfaction as a powerful lever of loyalty. But is the relationship between satisfaction and loyalty really so obvious?
In the case where the buyer is satisfied, will they repeat their purchase?
In practice, it's not that obvious. We see that unsatisfied customers stay loyal. And inversely, satisfied customers turn away from the brand to seek out variety.
Why?
The reasons for leaving the brand can also be linked to a need for novelty. Or to the pressure of competing promotions. Even if a customer is satisfied, they may leave the brand for a better offer from a competitor.
Or, the customer gives in to the pressure of their environment. For example, you've always been satisfied with your mobile phone but your child tells you that the brand is no longer relevant.
Therefore, it's not enough to measure satisfaction alone, but also the intention to make another purchase.
Here again, we'll ask the client directly:

"Do you intend to make your next purchase with our brand?"
More subtly, we'll question them about their purchase frequency to learn if it's occasional or if it will be repeated.
In sum, customer satisfaction is multifaceted. And it's only by measuring all the dimensions that we can extract applicable data.
The importance of customer satisfaction
It's not worth looking; no company will tell you that customer service is not part of its concerns. But, really, why is it so important to measure and try to improve customer satisfaction?
Customer satisfaction: Your customers are versatile
With the Internet, customers already have access to a lot of information about brands, from the brands themselves, and also from third parties. Positive and negative opinions flourish on social networks, comparison sites and forums.
And also, customers have the choice. Most markets face multiple competitors, and that's without considering the new arrivals ready to disrupt the market.
In other words, if we don't quickly apply a "bandage" on a bad or even slightly disappointing customer experience, the customer may go elsewhere without warning.
The solution? To identify and address unsatisfied customers before they leave the brand. But be careful, according to a study by Freshworks, 92% of consumers feel frustrated when they're put in contact with customer service agents.
You have to address the issue at key points in the customer experience: personalization, surprise (the wow factor), good support, transparency of information (readability, thoroughness) and the immediacy of customer support (accessibility, availability). At several points throughout the customer journey, by giving the user autonomy and offering the right solution at the right time, self-service encourages customer satisfaction.
Furthermore, even satisfied customers tend to become versatile. Here too, identifying them will allow you to put in place actions to reward them and make them loyal.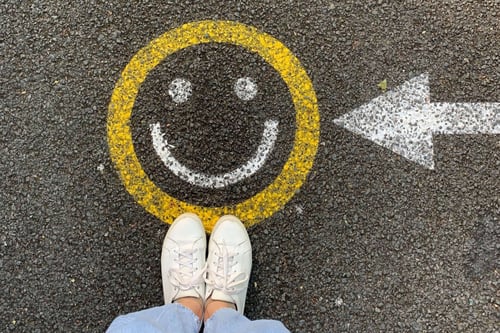 It's easier to keep customers than to acquire new ones
The costs of marketing and prospecting to acquire a new customer can be high. You have to redouble efforts to bring in a prospect who has limited knowledge of your brand.
For many companies, reducing acquisition costs is a real issue of survival.
In these conditions, it would be a shame to deny oneself an essential resource: existing customers.
For these customers, the prospecting efforts have already been done and don't need to be fully repeated. By offering them an optimal customer experience, we increase their level of satisfaction and we lay the groundwork for loyalty.
Customer satisfaction is a competitive advantage
In their communications, certain brands promote a mention of "voted customer service of the year." Why?
Because it's a way of differentiating themselves from the competition with similar products or services. Customer satisfaction can tip the scales in the eyes of a prospect.
Inversely, if it is common knowledge that you generate dissatisfaction, your competitors won't prevent themselves from using that information to your detriment.
Customer dissatisfaction causes loss of revenue
The more unsatisfied customers you have, the more you risk customers leaving the brand with a higher risk of revenue loss.
Other than the risk of seeing a rise in attrition rate (the measure of lost customers), dissatisfaction has other negative effects.
The negative opinions of unsatisfied customers will dissuade prospects from turning to the brand. It becomes more difficult and therefore more costly to acquire new customers.
Dissatisfaction will generate recourse to customer service and create risks of congestion, which will, in its time, generate dissatisfaction.
Measuring customer satisfaction is essential for preventing, predicting and anticipating the actions to put in place in order to keep customers and turn them into brand ambassadors. You have to know how to measure it.