Most companies understand the importance of customer satisfaction. It's a key issue for ensuring sustainability and growth.
That's why they develop action plans to better meet the needs of their customers.
They strive to create products and services that delight their customers. They constantly seek to enhance their customer relationships and bring new enchantment to the customer experience. But are customers satisfied?
The only way to find out is to measure customer satisfaction.
In this article, we will answer the following questions: what challenges does measuring customer satisfaction meet? Which performance indicators should be taken into account? And which methods can we employ to efficiently measure customer satisfaction?
4 good reasons to measure customer satisfaction
Customer dissatisfaction is costly
The economic impact of customer dissatisfaction is considerable as it generates both direct and indirect costs.
Let's begin with direct costs. 91% of dissatisfied customers will not make another purchase from the brand and instead hand their business to competing brands.
These net losses directly influence the company's turnover. But the dissatisfaction occasioned also produces indirect costs linked to the increase in complaints to customer service, for example.
Measuring customer satisfaction enables companies to identify factors of dissatisfaction. By doing so, they can implement the necessary improvement initiatives before customers abandon the brand.
It's easier to retain customers than to acquire new ones
Acquiring new customers requires considerable marketing and prospection efforts. For many companies, reducing customer acquisition cost is a priority.
One of the solutions lies in improving customer retention.
If a customer buys more and more frequently, he or she brings more value to the company. Moreover, retaining a customer costs 6 to 7 times less than acquiring a new one.
The relationship between satisfaction and retention is more complex than it appears. Nonetheless, a satisfied customer is more likely to remain loyal to the brand.
Here again, we must begin by measuring customer satisfaction in order to act in a timely fashion.
Customer dissatisfaction is detrimental to the brand image
Dissatisfied customers tend to share their bad experiences in their everyday conversations, including those on social media.
Negative word-of-mouth can permanently damage a brand's image. And getting people to forget unfavourable opinions or reviews on the web takes time.
The best way to protect a brand image is through prevention. Or by reacting before a negative event takes on too much importance.
How? By remaining vigilant as to customer satisfaction. To do so, satisfaction must be measured and rectified before it's too late.
Measuring customer satisfaction enables enhancement of the customer experience
Dissatisfaction may have different causes: the quality of the product or service, a flawed customer relationship…
By measuring different elements, a complete panorama of the principal areas for improvement will be revealed. This will enable the company to improve its offer and propose a product which better satisfies its consumers. Satisfaction measurement will also provide ideas for improving customer relationship efficiency.
Finally, regularly measuring customer satisfaction also serves to evaluate the impact of a company's efforts to improve customer satisfaction. If satisfaction increases, it's clear the company is moving in the right direction.
The importance accorded to customer satisfaction translates into the implementation of strategies for improvement. But for them to work, these strategies must be focussed on measurable objectives – thus on performance indicators. Let's see which key indicators play a role in customer satisfaction.
Customer satisfaction measurement indicators
To efficiently measure the satisfaction of customers, the different aspects of satisfaction must be taken into account. Consequently, customer satisfaction measurement will be based on several complementary KPIs.
CSAT or Customer Satisfaction Score
CSAT is the historic indicator for measuring customer satisfaction. It's also the most basic. CSAT measures global customer satisfaction. How?
It is based on the answers to the question:
"Overall, how satisfied are you with X?".
According to each case, X may signify, for example, the solidity of a product, the response to a complaint, or the cleanliness of a retail outlet or hotel room. Everything depends on what you wish to evaluate.
In most cases, there are 4 categories of responses: Very satisfied / Somewhat satisfied / Somewhat dissatisfied / Very dissatisfied.
CSAT is calculated by dividing the total of positive responses (very and somewhat satisfied) by the total number of responses, multiplied by 100 to give us a percentage. CSAT is the most intuitive indicator of customer satisfaction. But it only measures the emotional dimension of satisfaction. By itself, it indicates nothing about the future behaviour of the consumer.
NPS or Net Promoter Score
NPS measures the affective and behavioural dimension of customer satisfaction. It evaluates the likelihood of customers to recommend the brand or its products.
In practice, the NPS is based upon the answers to the question:
"On a scale of 0 to 10, what is the probability that you would recommend our brand to your friends or colleagues?".
We obtain the NPS by subtracting the percentage of detractors (customers who respond 0 to 6) from the percentage of promoters (those who respond 9 or 10).
The NPS is precious because it enables:
the identification of promoters. This means we can implement actions to make them ambassadors for the brand.
the identification of detractors. This allows us to reflect on methods of improvement.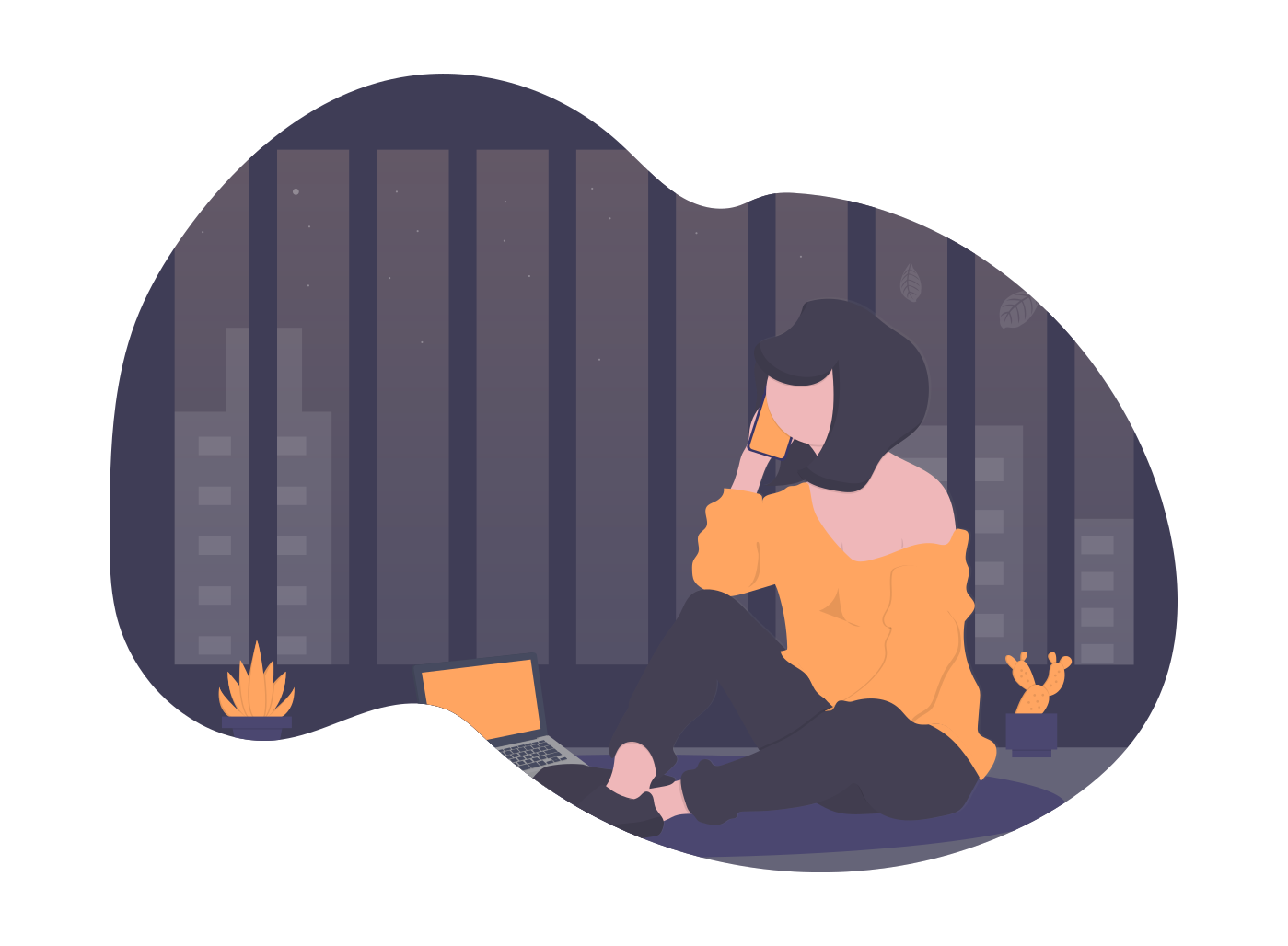 CES or Customer Effort Score
CES is a more recent indicator than the two preceding KPIs. Its main purpose is to evaluate the level of customer service quality.
Concretely, it measures the level of effort the customer must exert to obtain satisfaction for his or her request.
A lower average note means that the customer easily obtained a satisfactory response.
Other indicators
Other than these 3 indicators, we can also evaluate the way our offer responds to the customer's needs. This is a good way to identify the strengths and weaknesses of a product or service.
The intent to repurchase is also a precious indicator of customer satisfaction and loyalty.
Once we have selected the indicators which make the most sense, we need only collect the data from our customers.
What tools and methods measure satisfaction in the field?
Customer satisfaction measurement tools
Satisfaction surveys
The satisfaction survey is the most common tool for measuring customer satisfaction. It enables collection of customer feedback after a purchase or contact with customer service.
The satisfaction survey does however include practical constraints. As we cannot question all customers, we must define a representative sampling. And on the basis of that sampling, we can obtain quantitative and qualitative measures of satisfaction.
In a single questionnaire, we can include questions to measure each of the performance indicators presented above. To achieve this, we will ask both closed- and open-ended questions.
Prior to beginning, the following must be defined:
the context of the survey: what do we want to measure?
the channel for administering the questionnaires: mail, telephone, email, social networks
frequency of the survey
formulation of the questions: poorly-formulated questions could lead to errors prejudicial to a clear interpretation of the results.
Finally, vigilance is vital with regard to the analysis of the responses. Analysis bias could lead to counterproductive actions to improve customer satisfaction.
Mystery shoppers
The "mystery shopper" method involves sending an investigator to test a service, contact customer service, or visit a point of sale. The objective is to evaluate the customer experience or relationship. Objective feedback from mystery shoppers enables brands to identify areas requiring improvement.
Qualitative interviews
Qualitative interviews are based upon actively listening to customers. This method is used to determine the expectations, needs, motivations, and problems the customer has. In other words, to better understand the customer's purchasing and decision-making process.
We use open-ended questions to encourage the customer to talk, then collect his or her feedback. The qualitative interview may be individual or collective. However, this method is costly and time-consuming. It might be used, for example, during the launch phase of a new offer.
Other sources
There are other signals through which we can evaluate customer satisfaction. CRM tools provide analytics about customer behaviour: interactions with the brand, purchase renewal, purchase frequency: all are signs that can be interpreted.
We can also gather customer feedback the length of the customer journey with intelligent questionnaires to enable users to express their satisfaction.
And of course, active listening on forums and social networks lets us hear the voices of customers.
To enhance customer satisfaction, we must adopt pertinent indicators and measurement tools. However, they must not be used blindly: they must be adapted to each context and set of needs. Care must also be taken to avoid errors of interpretation which may lead to false conclusions and undermine a customer satisfaction improvement strategy.