12.6 million - That's the number of UK youth who belong to Generation Z (Gen Z), according to the B.Lab study conducted by the Bronx agency. Born between 1997 and 2012, the members of Gen Z are between 9 and 24 years old today. They're the successors of Millennial (or Generation Y, born between 1981 and 1996) and of Baby Boomers (born between 1965 and 1980).
In a few years from now, Gen Z will be part of the two biggest consumer groups in the UK (along with Millennial). It's therefore imperative to improve our knowledge of this new target market and to adapt the customer experience and customer relations accordingly.
So are you ready to get to know your (future) customers? To win them over and earn their loyalty?
Table of content

Customer experience and customer service: the impacts of Covid-19 on Generation Z
We've entered the era of the New Normal, a new post-pandemic time, where customer experiences have been shaken up and reinvented. But in terms of customer experience, "the new normal" doesn't quite mean "uniformity and homogeneity." Since the Covid-19 crisis, all generations of consumers have (very) different expectations.
Gen Z consumers represent the most savvy consumers, they really master social media. The demographic born after 1997 has faced, from a young age, an economic crisis, a health crisis, and also the fight against terrorism, political instability, and climate change. All of these major events have made them more conscious and committed as consumers. Based on an Infobip study from 2020, 24% of youth from this generation want to know how brands take a stand on societal and environmental issues before they make a purchase.
Furthermore, the pandemic changed other customer behaviours. During successive confinements, "Zoomers" were more generous and patient with brands. According to a Zendesk report on customer experience trends from 2021: Generation Z is the generation which has exhibited the biggest changes at this level. 29% of young consumers claim more patience with customer service interactions, followed by 24% of Millennial.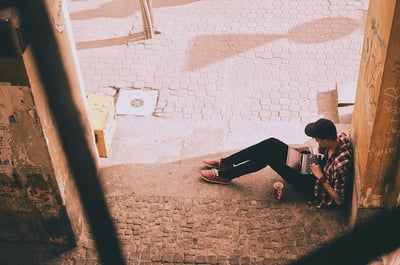 Also, 9 to 24 year olds are less bothered in the face of certain shifts: closed stores? They adapt easily to e-commerce. Overwhelmed customer service? They are understanding and patient, or they turn to other channels offering instant and autonomous options, like self-service solutions. Generation Z is flexible, agile and ready to face change. However, this tolerance comes with certain expectations.
21% of 18 to 24 year olds claim to have higher expectations in terms of customer service interactions, compared to only 11% of consumers over the age of 55, according to Zendesk. So what exactly are these new Gen-Z expectations?
Customer service and Generation Z: what are their expectations?
Don't forget: Soon, Generation Z will be part of the largest group of consumers in the UK. From now on, it's therefore urgent to understand their customer expectations. Here are 3 expectations to take into account in order to transform your customer relations and to create customer experiences that delight.
Throughout the Gen Z customer journey, they wants to benefit from autonomy
It's no secret: Zoomers are super-connected consumers. In contrast to some of their older peers, they're not afraid to seek out information on their own on websites or social media sites, armed with their smartphones, tablets or laptops. All along the purchase journey, this "digital native" tendency seems to prioritise more digital channels and replace more traditional behaviors.
For example, to resolve a problem related to customer experience, 40% of Boomers prefer to go to the store to have an in-person conversation with an agent. Less than a quarter of young people share this desire, according to Zendesk. They prefer to find responses to their questions on their own.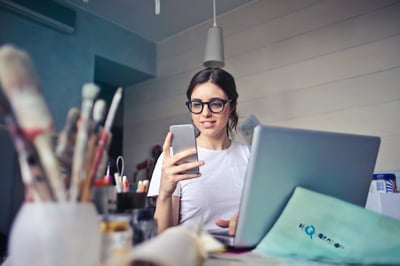 The need for human contact is therefore less essential. The main expectation of this generation is to be able to solve problems themselves, without soliciting customer service. Based on a Gartner study from 2020, 44% of Zoomers trust the information they find on their own as much as the information provided by customer service.
Therefore, today it's important to broaden the channels of customer support in response to this desire for autonomy. To get there, self-service tools like dynamic FAQs and chatbots are your golden ticket that can provide the best personalized experience. Self-service responds to the modern expectations of instant responses and availability, always providing the right information at the right time. Available 24/7, these accessible tools allow users to easily access responses to their questions, before, during or after a purchase. That can be very helpful to improve any brand loyalty.
Generation Z is ready to forgive bad customer relations experiences
Generation Z is often considered paradoxical: tolerant and less demanding in times of crisis, but with growing expectations of customer service.
For example, during confinement, about a third of 18 to 24 year olds claim to have switched brands due to communications they found to be lacking (Infobip 2020). Their expectations are not just about price and products, but also about a company's values, marketing and communications.
However, while communication or values can be the reason for a young consumer to leave a brand, a negative customer service experience is not as damaging.
Among all generations, Zoomers are those who demonstrate the most tolerance in the case of a negative experience. For 32% of Gen Z experiences, a bad experience with customer service is not a sufficient reason to leave a brand. When it comes to Millennial, the position is more divided: Over 1 out of 2 consumers (53%) say that negative customer service experience is often to make them switch to a competing brand (Zendesk). When it comes to its older peers, Gen Z is more open to giving companies and their customer services a second chance.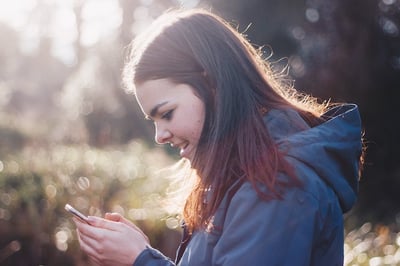 But be careful: If young consumers are more tolerant or willing to forgive mistakes, let's not forget that their expectations remain high. For example, the sympathy and kindness of customer service agents are an important criteria in their eyes. The Zendesk report confirms that about half of these customers think that an unkind customer service agent is one of the most frustrating parts of a poor experience.
So, companies should take into account the content and form of their exchanges with young customers. This necessity applies to all channels, whether a telephone conversation or one with a chatbot. Sympathy needs to be diffused in an omnichannel way to improve the customer experience and to encourage buyer loyalty. To reach that goal and to offer a memorable customer experience, we recommend training your self-service tools (like chatbots) on an ongoing basis and teaching them how to be polite, which will be appreciated by customers.
Generation Z prefers the digital experience offered by self-service tools
A look at Generation Z in numbers: about 10 hours and 19 minutes spent each day in front of 5 different screens. That's also 2 billion people on the global scale, and 5.1 billion daily Google searches, according to a McCrindle study. Generation Z are mastered with different social media channels too. The observation is clear: digital runs in the veins of the younger generations.
These consumers expect to share this digital culture with brands, at every step of the customer journey. According to Infobip, since the health crisis, 25.9% of Zoomers are more likely to buy products based on digital campaigns. 7.7% are also more inclined to be solicited by brands on social networks, compared to 0.57% of older consumers.
During the pandemic, digital customer experiences were particularly appreciated. Before, during and after a purchase, the younger generations were strongly attracted by brands providing self-service solutions. Now, about 30% of Generation Z claims to prefer using chatbots, dynamic FAQs, knowledge bases and help centers. According to Zendesk, this trend is limited to just 12% of Boomers.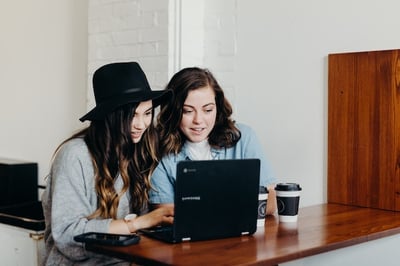 It's a fact: Chatbots have conquered the hearts of the younger generations. 60% of Millennial and Zoomer admit the usefulness of conversational agents 2.0 in solving their simple problems. 40% of these generations even prefer talking with a chatbot over a customer agent, according to Zendesk.
As such, Gen Z consumers expect a lot from self-service tools. These tools can be considered levers of autonomy, offering considerable time savings and improved customer experiences.
Now, it's your turn to act. Would you like to meet the expectations of the younger generation as Gen Z shoppers by proposing autonomous customer solutions? The solution is only a click away. Discover our self-service tools.