A great customer experience requires understanding your customers' needs
If you've worked in marketing long enough, you've probably thrown around the acronyms 'B2C' and 'B2B' quite a bit—potentially without even thinking much about what they really mean or why that even matters in the grand scheme of things. In terms of the customer experience, however, understanding the unique wants, needs, and expectations of consumers dealing with a B2C company versus a B2B company can make a world of difference. So in this article, we'll take a closer look at what these differences are and how your brand can build an effective customer service experience that delivers exactly what your customers need from you.
The difference between B2B and B2C
Everyone can use a refresher on marketing basics every now and then. So to make sure we're all on the same page, here's a simple definition of B2B and B2C in utterly straightforward terms.
What does B2B mean?
B2B is short for "business-to-business" and, unsurprisingly, is a descriptor for companies that promote and sell their products or services to other businesses—and, therefore, not directly to consumers or the end-users. For example, a lumberyard selling its wood to a construction company would be considered a B2B sales interaction. Although that wood may be used to build a single-family home, the end-user isn't involved in that purchase decision whatsoever.
What does B2C mean?
On the other hand, B2C stands for "business-to-consumer" and is generally characterised by a brand's marketing or sales efforts targeted directly to end-users (i.e. consumers) who are ultimately responsible for making their own purchase decisions. Let's take the same lumberyard example from above. Parents looking to build a DIY treehouse for their kids, for instance, would go there to purchase wood and other building supplies. Because the end-user is involved here, it becomes a B2C transaction.
Can some businesses be both B2B and B2C?
You might have caught on from the lumberyard example above that many businesses cater to both B2B and B2C customers. While the products and services sold may be, for all intents and purposes, the exact same regardless of customer type, the purchase journey leading to those transactions can differ significantly. This is true for the customer service experience as well.
Customer service isn't one-size-fits-all
The basics of great customer service apply regardless of who your customer is. But the tactics you use to help and support B2B versus B2C customers are not always the same. Nor should they be. After all, the needs of an enterprise-level customer (from a company's IT department) troubleshooting an issue with thousands of software licenses is quite different from a consumer looking to return a pair of wrong-sized shoes or trying to book a flight. There's simply a different level of information and expertise required for both types of interactions—and the expectations for achieving customer satisfaction in both scenarios are quite distinct as well.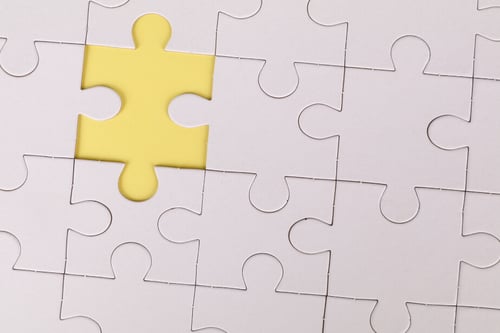 What are the key characteristics of B2B customer service?
When dealing with B2B customers, the stakes are higher. B2B purchases tend to be larger (in value) and oftentimes long-term or recurring transactions. Failing to provide stellar customer service, whether it's to overcome tech issues or manage billing disputes, is a great way to lose an important customer and, at the same time, say goodbye to a big chunk of revenue.

Here are a few other characteristics that define B2B customer service:
Complex issues: When companies buy products and services from another business, they are likely making significant purchases that will impact either their employees' lives or their business's bottom line (or both) in some way. So when issues arise, there are bigger implications at play—and a resolution is not always quick and easy. Customer service agents must be trained in B2B customer support to navigate the ins and outs of these complex needs.
Quality support: While a fast response is always appreciated in any customer service interaction, the

quality of support and the sound advice of customer service agents

matters a lot more. In this environment, customer service agents play a central role in helping their customers make better decisions, whether or not there's a big price tag associated with those decisions. They are often seen as knowledgeable, results-oriented advisors who are not only well-positioned to predict customer needs but are also empowered to exceed their customer expectations whenever possible, so that customers can see the real value a brand offers, beyond its products or services alone. Quality support can also build and grow the customer relationship, encouraging them to continue the buying process over time as a recurring customer.
Multiple contact points:

B2B customer service is not always a one-to-one dynamic

. Let's use the example of software licenses again. Say, a recent software update has caused glitches on some employees' computers. Each employee with the same issue reaches out to customer service independently for help—that is, unless you have an internal policy requesting employees to centralise requests through the IT department, for example. Either way, it's up to B2B customer service agents to not only address customer issues but also to spot trends proactively (by comparing ticket data) and then come up with solutions that can be uniformly applied across organisations.
Human interaction: True, a part of the B2B customer service experience can be automated. But here's a caveat: There must be an effective escalation process in place to ensure that customers reaching out with more complex or technical issues can be quickly connected to a real human being who can actually work with them to resolve those issues. This is one of the biggest reasons why many B2B customers prefer having the option of voice-based (phone) customer service support available to them.
What are the key characteristics of B2C customer service?
When a B2C consumer needs help, they rarely need the same level of dedicated service as they would in a B2B customer service interaction. In fact, the vast majority (~70%) of customer questions tend to revolve around FAQ-oriented information, like store hours, return policies, etc.

Therefore, it should come as no surprise that consumers would rather find information on their own, via a brand's website or social media channels, for example, before ever picking up the phone to speak with a customer service agent. So in many ways, part of a brand's B2C customer service strategy needs to be about making this must-have information easily accessible.
But there are a few other characteristics of B2C customer service worth calling out:
85 percent of all customer interactions will be able to be handled without a human agent by 2020.

— Source: Helpshift

6 benefits of providing exceptional customer service (in general)
All brands want to create a better overall customer experience. The easiest way to do that is by making your customer service experience shine. Stellar customer service can:
1. Boost customer retention and loyalty
The better you're able to help customers answer their questions or resolve their issues, the happier each individual customer will be. Plus, the happier they are, the more likely they'll remain a customer—and spend more with your brand—and then become your brand's biggest advocate. And knowing that attracting a new customer can be six to seven times more expensive than retaining an existing customer, customer retention should be the number one goal for every brand today for the financial implications of it alone (aside from the fact that it's just good business!).
2. Reduce customer churn
The opposite of customer retention is customer churn, which is what every brand wants to avoid. Truth be told, there are a lot of reasons why customers churn. Sometimes individual customers aren't happy with your product or service. Sometimes they've become price-sensitive. Sometimes they simply want to test another brand out. But poor customer service shouldn't be one of the reasons why your customers decide to court your nearest competitor. Unfortunately, 32% of people would stop doing business with a brand they loved after having only one bad experience. So, not providing great customer service is a risk that no brand should ever take. Customer relationship management should always be a top priority.

Especially because this is something that's easy to fix (if it requires fixing) and, when done right, can change a customer's perception of your brand for the better. After all, if you can show your customers that you're there to help them whenever they need it most, it might give them good enough reason to overlook other flaws and stick with you for the long haul. This is one of the biggest reasons why customer experience has become the battleground for most brands today.
3. Improve brand reputation
The more people love your brand, the more its positive reputation will grow. Providing great customer service can play a big role in building this organically—and that can be a pretty powerful tool for indirect new customer acquisition. In fact, 40% of customers have said they've been prompted to buy from a company due to its positive reputation alone. And knowing that customer service is oftentimes the only interaction that consumers have with brands—especially e-commerce only retailers—it's a great way to make a positive first and lasting impression that truly sticks in peoples' minds.
"Businesses that offer a consistent, high-quality level of customer service are often viewed as trustworthy, credible, and authoritative."
— Steve Conway, Agility PR
4. Spark word-of-mouth recommendations
Marketers have known about the power of word-of-mouth (WOM) recommendations for years. In fact, a Nielsen study recently found that 84% of consumers reported sometimes or always taking action based on personal recommendations. A positive customer service experience, especially when it's least expected, can give people the motivation they need to give a brand a shout-out. However, while 87% of consumers will gladly share a positive experience with their friends, family, and broader social network, a staggering 95% will not skip a beat to share a negative experience they've had. Don't let the customer service experience be to blame.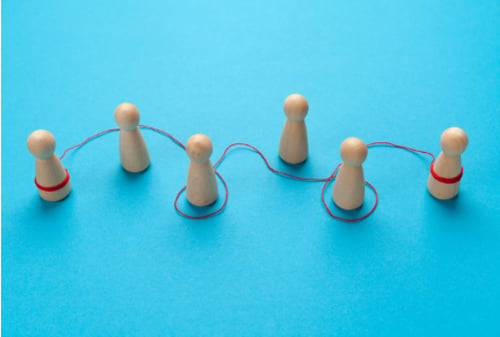 5. Increase profits and customer lifetime value
When people think about customer service, they typically think about it from the problem-resolution perspective. However, customer service can serve many purposes beyond simply resolving a customer's issues. In many cases, it can be a powerful extension of a company's sales team—especially in the realm of B2B customer service—to close a sale or, at the very least, plant a seed in a customer's head (for a future purchasing decision).
This can have a huge impact on customer lifetime value (LTV). Because the longer customers remain loyal to a brand—and, as a result, surpass the customer acquisition cost (CAC) break-even point—the more profitable they become for brands over time. And while we don't suggest looking at customers in terms of profits, the end goal of any business is to be successful.
But just as much as great customer service can boost sales and profits in a big way, poor customer service can lead brands down a costly path. It was found that 55% of potential customers who intended to make a purchase have backed out due to poor customer service. Why ever risk this?
6. Create new upsell and cross-sell opportunities
Happy customers are much more likely to keep buying from brands they love. In fact, it was found that happy customers are 14 times more likely to buy a brand's products and services than a completely new customer who has no relationship with a brand. After all, once a customer already loves what they've purchased, what would stop them from purchasing again or, even better, expanding their collection.

What's more, when customer service agents know they're dealing with satisfied customers on the other end of the line (or chat), upselling and cross-selling become an opportunity to reinforce a customer's already positive relationship with a brand. Unfortunately, too many brands look at customer service with tunnel vision, failing to realise just how much of an impact it can make on building highly valuable, long-term customer relationships.
Take your customer service to the next level with Smart Tribune
As you can see, there are a lot of benefits that go hand-in-hand with providing a great customer service experience. And in the realm of B2C customer service, it's all about providing customers with easy access to the information they need, whenever they need it across all the platforms and channels they use to engage with brands today.
While there will always be a role for human customer service agents to play in a B2C customer service strategy, it's important to remember that consumers, unlike their B2B counterparts, are much more prone to being autonomous in their search for information or help. This is where smart customer self-service tools—including our AI-powered Smart FAQ, Smart Push, and Smart Bot solutions—can help meet customer needs anywhere along their journey with your brand.
Simply by providing a more helpful, useful, and instantaneous customer service experience, you'll be able to transform your overall customer experience in a big way. So if your customer service strategy is ready for a refresh, customer self-service should be a top priority.
Not sure where to start or what solutions your brand needs? Schedule a demo to learn more about how Smart Tribune's tools transform the B2C customer service experience.