It is well reported that chatbots are shaping the future of eCommerce and customer service in the light of their 24/7 availability, ease of use, versatility, and utility. In fact, a chatbot can be more than that. A chatbot can generate leads. Understanding how beneficial it is to your business, in this article, Smart Tribune will be walking you through:
If you are pumped, let's delve deep in.​
What Is A Lead Generation?
Chatbots are becoming increasingly popular among sellers as a way to connect and engage with current and potential customers. Without significant investment, chatbots can be an effective lead generation strategy. In fact, 55% of businesses that use chatbots agree that it helps generate more high-quality leads.
So, what is a Lead Generation Chatbot? A lead generation chatbot is a chatbot built to identify and capture potential customers. There are two types of chatbot for lead capture: AI-based and NLP-based.
Many companies opt for chatbot automation and use chatbots to provide 24/7 support, offer instant answers, and give personalized solutions when needed, especially when the sales team is busy or unavailable.
Lead generation chatbots are among the best tools that help store owners to categorise potential leads from the initial interactions by asking simple questions like "What is your need? How can I help you?". This way, marketers can collect data on potential customers, analyse and redirect those that need special care to the sales specialist; hence, saving time while ensuring better conversion rates.
How to Use A Chatbot for Lead Generation
Define Use Cases
Chatbots are renowned for their versatility; therefore, you should determine when and where to use a chatbot right from the start. This primary clarification gives you a broad picture of how to set up a lead generation chatbot that uplifts your customer experience.
A chatbot can be a decisive part in introducing new products, qualifying leads, or answering customers' questions. All of the mentioned tasks somehow have a substantial contribution to lead generation. Hence, if you feel bewildered by chatbot utilisation, an extensive investigation of each operational activity is required.
If a pile of messages and comments on several social channels is waiting for responses, you should take advantage of a social chatbot. If you're drowned with thousands of questions on your website and struggling with low sales turnover, a website chatbot will definitely be an ace in the hole.
The chatbot role may vary within platforms yet its purpose should be thoroughly considered for the optimum customer experience and chatbot setup process.
Choose Platforms to Employ a Lead Generation Chatbot
Apparently, each of your platforms, networks, or channels attracts different audiences with different demographics and behavioural patterns. Thus, in-depth research into customers' portraits on a particular platform is a must.
Two main channels that you should take heed of are your webpage and popular messenger apps, such as Facebook Messenger, Instagram Direct Messenger, Twitter Direct Message and WhatsApp.
It is proven that visitors dropping by your homepage tend to have more info about your products than those who delve into social posts. Hence, you have to set up your lead generation bots accordingly.
Here is the winning scheme: The more audience insight you obtain, the better chatbot you can deliver. This deep understanding of your audiences will bring you a big advantage in the upcoming steps.
Draw Up Content Strategy
It may be a steep learning curve when you have to come up with a whole detailed content strategy for your lead generation chatbot. So, try to break it into a smaller piece, which is FAQs.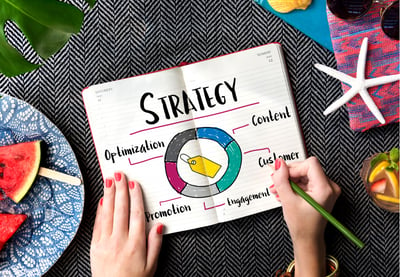 You can start off with what issues or questions your audiences may have in mind when they learn about your products or services. Then, walk them through some possible answers and to the final solutions that fill the bill.
Listing all needed FAQs may take a sea of time at first. However, as soon as you collect enough resources, your lead generation chatbot can take good care of hundreds of potential customers at once.
On the grounds that this content is a significant input, you'd better put this knowledge gathering task on the priority list. Asking for help from in-house teams will save you hours. The reason is that the customer service team, marketing team, and sales team directly face customers daily and know exactly what a to-be customer expects from your business.
Sketch FAQs Flow
As it may take a customer several rounds of questions to eventually figure out the proper answer, the incredible number of FAQs can mess you up.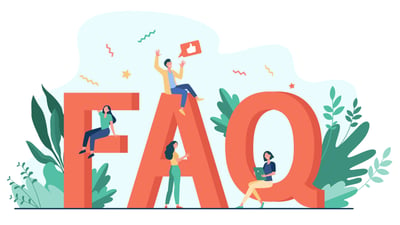 In order to win that uphill battle, you can send a blueprint of your question flows to Smart Tribune specialists for discussion and enhancement.
This step requires your high attention to detail since the more questions and answers you offer, the higher chance that your lead generation chatbot can satisfy customers' needs and drive sales.
Please note that the question order and flow must be logical to eliminate overlapped content.
Discover how to satisfy customer needs without breaking a sweat and how to measure customer satisfaction to improve your lead generation chatbot capability.
Adjust Tone of Voice
Frankly, a lead generation chatbot is actually a representative of your brand, who can make or break an audience's first impression. That's the reason why devoting time and effort to building a branded voice for your chatbot matters.
The expert opinion is to create a lead generation chatbot whose voice is friendly, helpful, and professional. Don't forget to add some proper creativeness to your answers to indelibly imprint your brand into a customer's mind.
Add Some Visual Components
After listing out all of the possible questions and answers and ensuring their reasonable orders, it's time to polish your lead generation chatbot.
A picture is worth a thousand words. Absolutely yes! Images, emojis, or even GIFs can make a tremendous impact on grasping visitors' attention. At the same time, these elements can express your brand personality.
Profitable as using visuals is, overuse will bring about negative effects. Up to 2 elements per message will be acceptable.
Besides abusing visual elements in your chatbot, you must also avoid 6 common chatbot mistakes that will make your customers run away.
Capture Attention with an Engaging Welcome Message
You can't imagine how impactful it is when a fascinating chat pops up on your site. A compelling greeting can immediately drive visitors to reply, leave contact and ask for further information.
Here are the best practices for welcome messages for your lead generation chatbot.
Add excitement to the opening message
Personalise the message
Apply conversational tone
After applying the above tips in the welcome message, you can set up a brief introduction of your business or encourage visitors to take action with a clear call-to-action (CTA) button.
Double Check Your Conversations
To ensure the smoothest customer experience with your website chatbot, please check every round of questions back and forth.
You may have a strong urge to launch your lead generation chatbot immediately after going through the above steps. But don't rush yourself! Experimenting with each flow thoroughly will do you some good turns.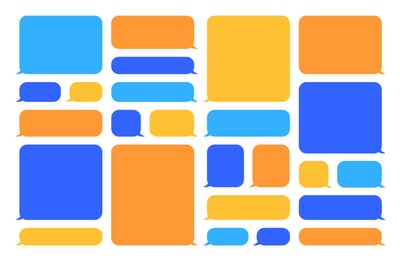 This testing process will help you point out errors or stuck points that your customers may face during their time on your site. From there, you can modify the initial question flows to assure that they can delight any visitors.
Do you find testing a lead generation chatbot live is risky? Smart Tribune team has the same perspective. Some trials taking place right on your live website can negatively influence UI/UX.
Understanding your struggle, Smart Tribune arms you with the live preview feature to avoid any possible mistakes during the testing time.
Why wait any further? Book a demo now to see how we do wonders to your website and lead generation rate.
Push Your Lead Generation Bot Live and Track Its Performance
Now, it's time for your lead generation chatbot to be up and running. Your primary duty is to track its performance closely to eliminate even the slightest unwanted flaws ASAP.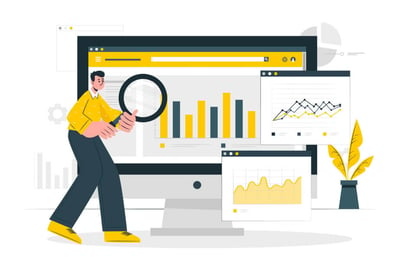 If you are still on the fence deciding whether to opt for a chatbot or not, learn more about questions to ask before launching your chatbot.
Benefits of Chatbot in Lead Generation
A Chatbot Is More Time and Cost-Saving
Since most of the workload has been automated, fewer employees are involved for the initial customer caring phase.
You can reallocate the finance and human resources to other business activities without worrying about any adverse influence on customer service or customer experience.
Simultaneously, you can save up to hours as a chatbot can take good care of hundreds of customers at once. Gone are the days when you and your customers were longing for available support.
Also, with the great number of possible answers recommended, customers tend to spend less time on support.
A Chatbot Increases Leads and Sales
Being a direct approach, a chatbot can easily collect customers' contact for further support or nurture.
In this phase, the chatbot plays the role of a gatekeeper that qualifies leads and then directs them to the customer support team if needed. This whole process boosts the chance that a prospect becomes a customer in a shorter period.
A Chatbot Is Round-the-Clock Available
Technology has taken a prodigious leap in each aspect of human life, making everything possible. Regardless of time zone and distance, customers can receive professional assistance from a chatbot that is always full of beans.
Support that comes in the nick of time is significant. While waiting for your response, visitors may pose the same question to your competitors. It can be the moment that you lose your would-be customer to others.
It is clear that you should now adopt a lead generation chatbot to enhance your team productivity, boost customer experience, and rev up your revenue.
But the question is how to build a chatbot successfully. Keep scrolling because you'll find the key pronto.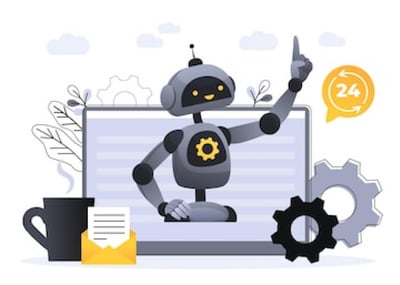 How to Set up a Lead Generation Chatbot with Smart Bot
Setting up a lead generation chatbot can be rocket science and take you forever to build a perfect one without professional help.
Experts from Smart Bot are here to rescue. The team is just a click away and all you need to do is describe what you desire to do with us. Start building your lucrative lead generation chatbot today!
FAQs About Lead Generation Chatbot
1. What should be included in a chatbot?
A useful chatbot should offer an interesting welcome message, FAQs, effective visual components, and a clear CTA.
2. What is an example of a bot?
You can easily find a bot or chatbot in your daily life. Some of the examples are virtual assistants, such as Amazon's Alexa, Apple's Siri or Google Assistant. You can also meet chatbots on almost all big brands' sites, namely H&M, Zara, Adidas, Air Asia, and so on.
3. How does a chatbot work?
A chatbot is an algorithm or a programme that is designed to support customers along their buying journey. With a load of initial input, a chatbot can give answers to questions and tackle customers' issues.
4. Do chatbots really work for lead generation?
Absolutely yes. No matter what time it is, a lead generation chatbot can always guide customers to better outcomes. Even when a chatbot cannot convert a lead into a customer right away, it gathers visitors' info to nurture. Either way, chatbot plays a central role in generating leads.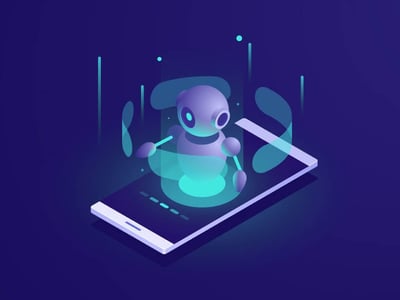 Summary
A lead generation chatbot is not hyped. Time flies, things change and why are you waiting to adopt state-of-the-art technology to your business?
A chatbot will be in charge of answering repetitive questions, taking care of hundreds of customers at once, and growing your revenue while you're sleeping.
Its benefits are undeniable and you should benefit from a lead generation chatbot right away.
Hope with the 9 handy tips that we've provided, you will soon observe a boom in your sales.
Should you have any further questions, contact us to get instant help.