Nowadays, it is easy for any brand to recognise the utmost importance of retail customer service. How you and your staff treat your customers can make or break the reputation of your brand. In this article, Smart Tribune will be walking you through examples of good customer service in retail and other content:
If you are pumped, let's dive deep into it!

What Is Retail Customer Service?
Retail customer service refers to the support that a buyer receives when purchasing products in a store. A load of factors can produce an effect on customer retention; however, customer service is believed to be one of the direct factors that can drive repeat purchases.
A retailer can confidently expect an imprint of the brand name in a customer's mind when providing them with timely, professional-caliber, and delightful customer service.
An effective strategy for first-rate retail customer service may be defined differently between brands, but it boils down to the following bullet points:
Find out and attempt to meet your customers' expectations of good retail customer service.
Respond properly to both positive and negative opinions or comments from your customers.
Consider customer service at

every customer journey touchpoint

.
Endeavour to raise the standards for your retail customer service constantly.
It clearly seems that at the core of excellent retail customer service is a strong relationship between your brand and your customers. Now, let's dig deeper into what directly influences good customer service.
What Makes a Good Customer Service?
A myriad of factors can affect retail customer service. If your brand can nail following elements, you are providing first-class customer service. Let's get cracking!
Employers with remarkable skills
A store owner cannot be omnipotent to serve dozens of customers at once; therefore, you need to have your staff deliver flawless customer service.
In order to offer exceptional retail customer service, make sure every sales staff possesses great communication and sales schemes. In most cases, a brand should instill the best service delivery into the sales team through regular training sessions or academic courses held by experts or brand owners.
By giving your employees chances to constantly learn from you and other professionals, you can encourage them to immediately upgrade the way how they offer customer service. At the same time, those orientation sections help ensure the utmost consistency in the retail customer service you provide.
Reasonable responses to complaints
Running a business means that you will receive both positive and negative feedback from customers all the time. And how your brand reacts to it counts.
It will be definitely good news if praise is given; because you can continue doing what you are good at. In case you've been hit by some complaints, it's time to be all ears to your customers and start improving what is left behind.
The response to negative comments somehow reflects customer service. Just show your appreciation towards feedback and put in extra effort to rectify your products or service.
When you cannot address the issue instantly, offering alternate solutions is a must. The alternative plays an essential role in making the customer feel that they're being heard. Simultaneously, it can straightforwardly ease your buyer's pain right away.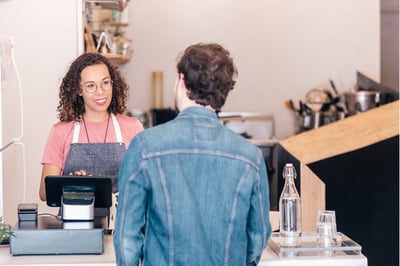 If you're struggling with your customer service, explore 6 ways to transform your customer service in 2022.
A brand can highlight how much they care about its customers and their experience by beating negative reviews through bettering products and proactively seeking other viable options.
Products details provision
It's well-proven that retail customers are significantly affected by emotion when purchasing a product. That's why a deep understanding of your products is indispensable as you or your staff can turn their attributes into benefits for your clientele. For sure, the benefits or advantages your brand sends to customers can generate enjoyment, satisfaction, and eventually, a strong desire to have the product.
Besides, the information on manufacturers, ingredients or materials, pricing, product certification and the like can build credibility. Customers may be curious about your items, so the provision of underlying details will partly reinforce the confidence and trust in your customers.

15 Examples of Good Customer Service
If you haven't got the foggiest ideas about good customer service in retail, don't be frustrated, Smart Tribune has you covered. Here comes your list of 15 examples of top-notch customer service that you can apply to your brand in an instant.
Serve with a positive manner and friendly attitude
This application is super simple yet hyper-effective. There's an old saying of the Japanese: "Customer is God". Right as rain! Please serve your Gods with a friendly face, welcoming tone of voice, well-prepared outfits, and upright posture. The amiable appearance will surely increase the number of returning customers as they feel comfortable in your store.
If you interact with your customers on the phone mainly, a pleasant, loud and clear voice and a smile help a lot.
In case your brand often communicates with buyers via website live chat, social media, or email, make sure your brand sounds personable, not robotic or scripted.
Craft proper greetings
The first impressions can last a lifetime. There's no reason you won't impress your customers by greeting them with a touch of personalisation, elegance and respect.
"How can I help you?" may seem classic. You can try something new by offering to carry your consumer's luggage or "Nice to meet you" to grab their attention before jumping into introducing products.
The key point to elevate your retail customer service here is to try to craft greetings for each situation and context to satisfy your customers in the most natural and sincere manner.
Address any issues as quickly as possible
No one wants to wait endlessly for support, and neither do your customers. The more timely your brand can give support, the more delighted your customers are as they can recognise their importance to your brand.
It can be a bit tricky for you to evaluate the quality of customer service in retail, explore 6 customer service KPIs you absolutely must measure to raise the bar on your service.
Well-timed assistance will reduce customer churn rate, and thus increase customer loyalty.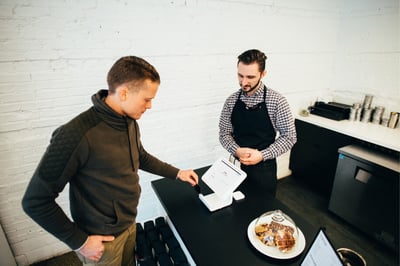 Add personalisation
On-site retailers can take full advantage of the human touch throughout the customer journey thanks to the direct interaction between your brand and your customers.
Some befitting recommendations given based on the customer's age, gender, clothing style, occupation, or even current emotion can help your brand name get on the scoresheet.
Generation Z currently makes up the largest portion of consumers, let's check out what type of customer experience is generation Z expecting and draw up suitable service plans for them.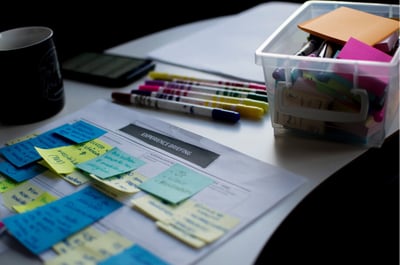 Personalisation might be believed to be an uphill battle for online merchants. In fact, online retailers nearly have full access to visitors' data and are able to offer personalised service when sketching up the customer journey map.
Here come 10 ways to level up personalized online shopping experience that you can try today and observe its effectiveness right in the next week.
Yield self-service options
Solving a dozen problems of various customers at one time is challenging and you don't want to take risks by checking them back and forth. It's when customer self-service comes in handy.
Tablets with all of the up-to-date product information can give you a leg up when you have a great number of visitors in your brick-and-mortar store. Customers can seek solutions on their own time and ask you for further support if needed. This ensures every customer doesn't have to waste time waiting to be served.
Regarding online retail customer service, you can arm your website with the following cutting-edge technologies:
The aforementioned AI-powered innovations can be conveniently managed in one dashboard, which is Smart Dashboard. Put your visitors in the driver's seat today with Smart Tribune!
Be available
To maintain the excellence of your retail customer service, be available for your buyers. A stain of long waiting time or undedicated support team may exist forever and lower your customer retention rate. Make sure you listen to every customer in your store, keep an eye on them and predict their intention to offer straightaway support.
Being available 24/7 online is far easier. Apart from hiring sales staff for the night shift, e-merchants can make full use of a chatbot or virtual assistant. Uncover the key to round-the-clock support with:
Besides, don't forget to respond to emails, calls and online reviews. Your availability on all channels indicates your brand's professionalism and dedication, which directly affect the customer experience.
Empathise with your customer
Buying process is barely an occasion when a consumer looking for solutions for their issues. Ergo, the customer will come to your retail store with feelings and expectations. Real empathy from you can have the power to offer the best-suited resolution for the buyer.
Surprise returning customers with special offers
Marketing research shows that attracting a newcomer can cost you 5 times more than nurturing an existing customer, therefore, it's worth investing more in strengthening relationships with your current purchasers.
Retailers can run loyalty programmes to reward returning customers or send out irresistible discounts on special occasions via SMSs or emails. These small surprises can polish your retail customer service as the returners can spot your appreciation towards them.
Offer substitutes for stockouts
There will be one day when your customer insists on an out-of-stock item. Declining a customer's request is definitely not a good idea as you can lose that potential customer forever.
Before saying "NO" to your shopper, you can check out the following solutions:
Check the available inventory in other retail locations or warehouses and require immediate delivery
Offer an alternate item with the same characters
Check the replenishment schedule and proactively save customer's contact for the back-in-stock notification.
Put product knowledge to good use
Being the product providers, you and your team understand your items more than anyone else. The recommendations based on the deep insights into the product can keep your customer returning as they can count on your retail customer service to pick and choose the well-suited items.
Apologise sincerely
In the worst scenario, if you cannot fulfill customer needs, a sincere apology and compensation are vital. Even if the fault is not 100% yours, saying sorry can create a sense of responsibility and a positive vibe for your brand.
Making it up to your customer may sound hard for you so you can ask for your customer's opinion or offer them discounts or special promotions instead.
Upsell in a "beneficial-for-customer" way
Upselling for increasing revenue purposes may irritate your customer. But if your brand can do it right, your customer service can be considered superb. Instead of pushing products, you should tailor the suggestion to satisfy your customers' needs.
Pointing out the benefits that the items can bring to the table makes the customer willing to grab them with pleasure. By focusing on the potential needs of the customer, you can not only increase the average order value but also enhance the customer experience.
Provide multichannel experience
It's convenient for your buyers and prospects to access your products both online and offline as they can buy your products on the most familiar interface.
Your brand can approach customers in various ways, such as email, social media, phone calls, live chat, and face-to-face interaction.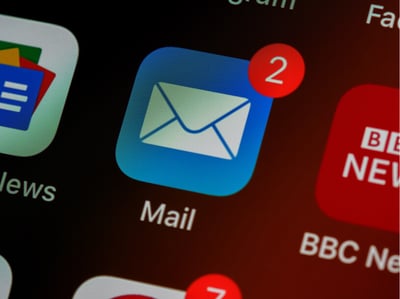 Ensure the consistency
On the grounds that you're displaying your products on a handful of platforms, consistency becomes a critical factor in retail customer service.
Customers expect to receive the same support on any channel. Besides, your brand should streamline the customer experience across portals by utilising a customer relationship management system (CMS) to make sure the buyer's info is accessible to all staff for further assistance.
Be transparent
Transparency plays an integral role in boosting retail customer service as it shapes up the expectation for your customers. An action of over-promising or under-delivering can lead to a loss of brand trust.
Make sure that you provide accurate product details, for instance, product quality, ingredients, materials, manufacturer, and so on. Additionally, the exchange, return and cashback policy should be taken into account.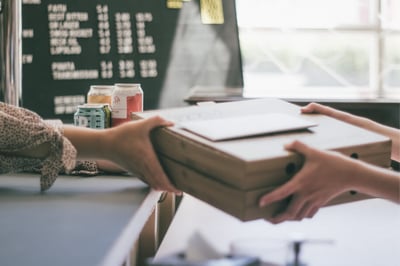 Retail Customer Service FAQ
What is good customer service in retail?
Basically, good customer service in retail is how your brand successfully satisfies customers' needs and provides them with exceptional customer experience.
Why is retail customer service important?
Retail customer service substantially contributes to your brand reputation in different ways. Excellent customer service in retail can convert normal buyers into loyal customers, and thus skyrocket sales revenue.
Conclusion
Customers now have more choices than ever before, on both online and offline channels. Therefore, constantly updating your strategies to improve retail customer service can give you an upper hand in imprinting your brand into customers' minds. We hope that 15 practical examples above can light up your way to the top-tier customer service.
Last but not least, don't hesitate to level up your customer service now with the aid of advanced technology. Give Smart Tribune a whirl, we will offer your customer with unforgettably spectacular experience.