We are witnessing considerable growth in chatbot and customer self-service exploitation from year to year. If you are wondering why so many entrepreneurs or brands are taking advantage of chatbots, in this article, Smart Tribune will walk you through chatbot use cases that convert to help you out.
Hope that in the end, you will join the fray, pick a chatbot, and set it up to boost customer experience, increase engagement, and rocket sales without breaking a sweat.
Keep scrolling because in the next 15 minutes, you will get more invaluable insights into:
If you feel pumped, and so do I, fasten your seat belt, and let's get the show on the road!
Chatbot Use Cases and Examples That Are Worth Heeding
The rise of artificial intelligence has influenced customer behaviour profoundly, which leads to the preferences for online shopping and high expectation in customer service on the internet. That's why AI-powered chatbots are now being regularly used in every industry to lift up the customer experience.
Content hub for further discovery of chatbot:
Bear in mind that there exist a handful of chatbot use cases with different purposes, so before setting up a chatbot, you should list out your requirement to easily compose content and choose functions for it.
Let's probe every sort of chatbot use case and its examples.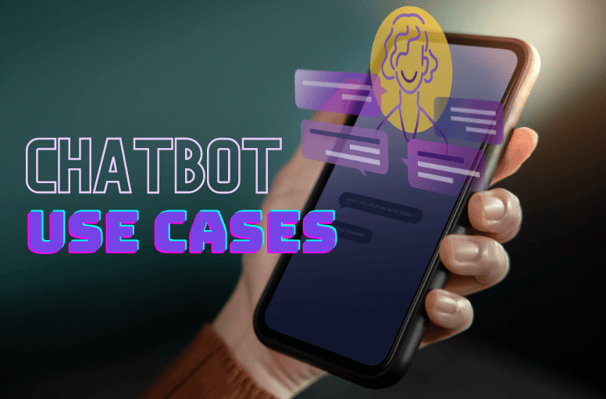 Chatbot Use Cases in eCommerce
Basically, an eCommerce chatbot will come in handy when you are attempting to reduce the cart abandonment rate by reminding visitors to check out and enabling your prospects to check out directly via the chatbot.
Additionally, the eCommerce chatbot can help upsell by recommending relevant products.
Find out 5 reasons your business needs an eCommerce chatbot.
But that is not all about eCommerce chatbot use cases. An effective eCommerce chatbot can offer even more.
1. Receive orders and process refund
eCommerce chatbot makes it easy to process orders as it can check the inventory status and automatically record orders when the items are available. Furthermore, you can add some lines in the chatbot script or chatbot template to send failed or successful order alerts and order confirmations to customers.
H&M leverages a virtual assistant and nails it. Customers can effortlessly ask for items' info and check their availability.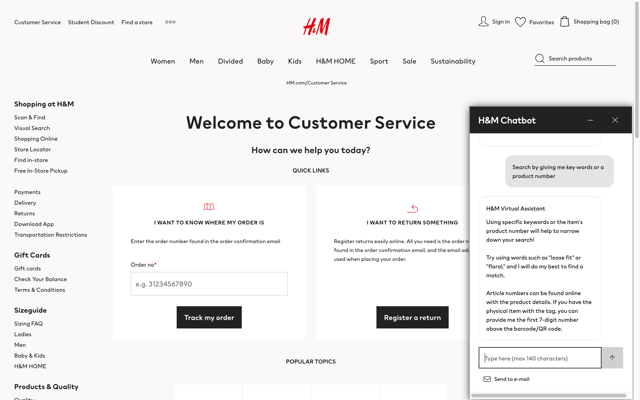 At the same time, you can require a refund through a chatbot with just a click. Hundreds of stores offer a "Refund" button for customers to minimize the amount of involvement of human staff in the basic case.
However, in a more sophisticated case, a live agent might be involved to check the terms and policies for the bought items.

2. Ask for customer feedback and review
Nothing is more trustworthy than feedback from customers as the customers can feel that they are heard. Also, positive comments can act as a preliminary step to gaining more customers and earning a reputation.
It would be a huge challenge if you had to ask for reviews one by one. Why don't you save time with automation? A chatbot will be in charge of requesting customers to fill in a survey or rate the products or services in the chat box.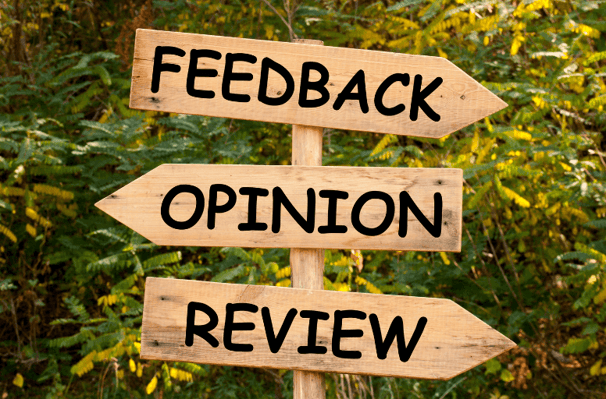 Instant feedback not only shows what has been executed perfectly but also indicates room for improvement for any brand. This is extremely beneficial since you can constantly revamp to come up to customers' expectations.

3. Welcome visitors
Interacting with shoppers in a brick-and-mortar store is just a breeze, making sales offline easier than ever.
But with an online selling strategy, brands will have to seize any opportunity to connect with visitors to imprint pleasant impressions in their minds, especially on the first visit.
A warm greeting with a brief introduction of the brand and products will be ideal to instill customers with brand identity while a discount code will be a surprising gift for newcomers to encourage purchase.

4. Turn customers into advocates
When customers have a smooth experience on your site, there's a chance that you can turn them into advocates. Advocacy or fanocracy referring to customer loyalty, can help skyrocket sales as customers put trust in the brand and recommend items to friends as well as family members.

5. Generate leads
Apparently, a lead generation chatbot has a role to play in collecting visitors' personal info, such as email address, phone number or company name for cold email outreach in the future.
If the lead generation chatbot is not familiar to you, check out the top 9 practices of lead generation chatbot that hit the mark.
In general, customers are supposed to fill in contact info to download insightful resources or get freebies or promo codes.
Customer support chatbot use cases
Visitors may pose a slew of questions when they land on your page or site, so it's a wise choice to offer customers self-service with frequent inquiries.
1. Respond to frequently asked questions
In that case, you can definitely opt for Smart FAQ to provide your prospects with the right information at the right time (I mean, instantly ;)). Don't miss a chance to harness cutting-edge technology to raise the bar for your customer experience on your site!
2. Support around the clock
A chatbot has a lot to bring to the table as it is armed with advanced technology and has robotic attributes. The flawlessness of a chatbot can assist you to lower the cost yet higher efficiency as it provides customers with immediate support.

3. Increase customer engagement rate
Customer communication chatbot comes in useful when visitors find your content valuable and wander around for more illuminating insights. As it can grab prospects' attention with a sudden pop-up at the corner of the screen, updates, news or promotion programs from the speech bubble can directly engage with visitors.
Customer communication chatbots can also nurture the customer relationship and satisfy customer needs by yielding visitors with answers to some common questions.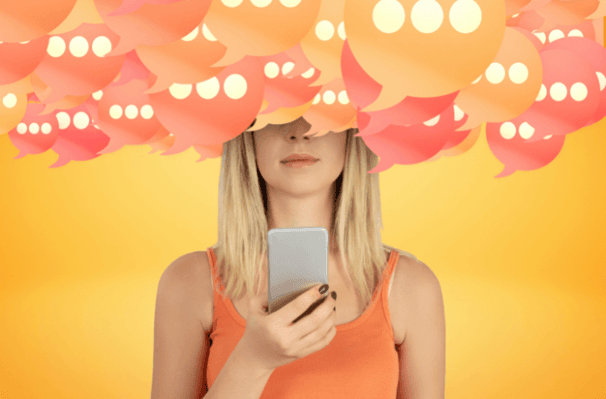 4. Support voice inquiries
Picture how convenient it is when you are driving, and at the same time, sending voice requirements to chatbots. With the empowerment of artificial intelligence (AI), chatbots now can take in voices, show typed results, and read out loud results to respond to any needs.
Social media chatbot use cases
Gen Z currently has a tendency to flock to social media networks to seek products and purchase them on those platforms. That's why you need to integrate your chatbot with social media platforms to provide a seamless customer experience on every customer journey touchpoint.
All about social media chatbot content is right at your fingertips. Let's check them out:
The young are now accounting for major of shoppers, so don't forget to uncover what type of customer experience is generation Z expecting.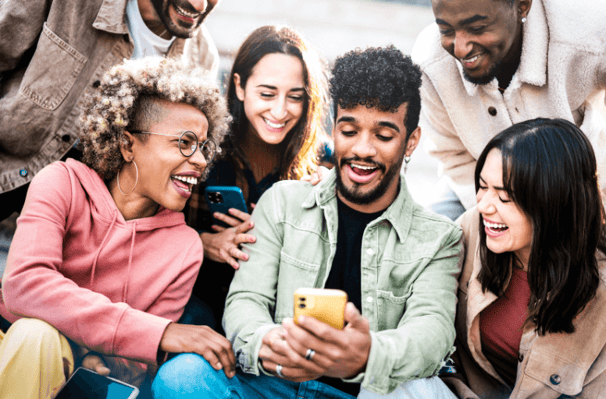 Above are the most common chatbot use cases you may encounter when you access storefronts, websites or social platforms. Don't hesitate to wander around for more inspiration to avail to enhance customer experience with chatbots.
More than 150 international companies count on Smart Tribune services and you can dig deeper into real-life chatbot use cases by checking out a long list of big brands.
Retail bot use cases
1. Relevant product recommendations
Thanks to AI technology, a chatbot can actively learn any visitor's behavioral patterns and preferences to display relevant items that there's a high chance that the customer will purchase.
Conveniently, the visitor doesn't have to browse infinitely to check what they may need from your store. Instead, they can directly review the item in the bot's suggestion chat head and check out immediately after picking up the best suit product.
Doubtlessly, a chatbot will skyrocket sales as it saves customers' time by collecting and showing what they may need even before they realize their needs or desire.
An AI-powered chatbot, in fact, plays an integral role in personalizing the online shopping experience, thus, making the purchasing process more interesting and hassle-free for any customer. Research also reveals that more than half of retailers say that product recommendation improves the average order value.
Chatbot Application In Healthcare Industry
Not only be beneficial for buyers and shoppers, but a chatbot can also bring a lot to the table of medical institutions, including patients, doctors and nurses.
1. Mental healthcare
Nothing is better than a chatbot for patients with mental illness to express their feeling, and emotions and cope with negative sentiments by confiding in a bot. Thousands of patients find it hard to freely have conversations with psychiatrists on a daily basis due to the difficulties in time arrangement, high cost, far geographical distance, and the like.
A bot will encourage patients to communicate and express their anxiety or stress as they can feel more secure when talking to an AI chatbot. Moreover, the bot can offer meditation mode or other mentally beneficial activities to users.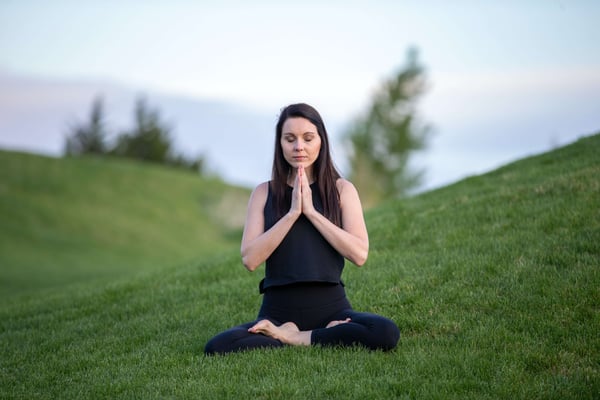 However, bear in mind that no matter how intelligent and innovative the technology is, a chatbot cannot completely replace medical support from a qualified doctor or professional.

2. Medication reminder
Remembering the time for taking pills might be challenging for those who have a tight schedule or the elderly. Apparently, one of the brightest practices of a chatbot in human life is the medication reminder. If a patient keeps losing track of the time and forgets to take pills, their health will be severely affected as needed substances are not adequately supplied at the right time.
This chatbot has the responsibility of streamlining the pill-taking process with on-time reminders.
Users will receive notifications or alerts from their mobile devices, reminding the supplements, vitamins, or other medications, along with the prescribed dosing times and amounts. This chatbot use case in the healthcare industry is exceedingly helpful as it can minimize health risks and create a routine for patients.
Setting up this type of bot takes you less than 15 minutes, therefore this chatbot is accessible to everyone. The chatbot prompts will walk the users through every step of building a chatbot for medical purposes.

3. Doctor appointment self-scheduling
In this technology-dominated world with the prevalence of AI, scheduling with a doctor has become easier than ever before.
All you need to do is to access the chatbot of a hospital or clinic, type in the keyword in the chat bubble, and wait for the chatbot to do its job.
This chatbot use case in the healthcare industry will facilitate appointment booking by displaying available info on opening hours, doctors, location, and so much more through a chat window.
To exploit a chatbot's full potential, you must sync its input with your calendar to avoid any interruption. The chatbot can also send an appointment confirmation via email to make sure that the patient has access to the appointment information.
This bot use case not only makes the self-scheduling with a doctor straightforward but also diminishes unnecessary human involvement, thus optimising the resources.
Simultaneously, a chatbot in the healthcare industry can collect and store patients' data for further use. For example, a clinic can automatically remind periodic health examinations or send personalized messages of medical insights, news, and the like.
A myriad of patients find frequent health-related messages from a clinic's chatbot valuable, so they are likely to recommend the health institution to friends and family.
Transparently, a well-built chatbot will definitely attract more customers, optimise human resources and smoothen users' experience. And implicitly, the chatbot use case in the healthcare industry has alleviated both doctors' and patients' pains.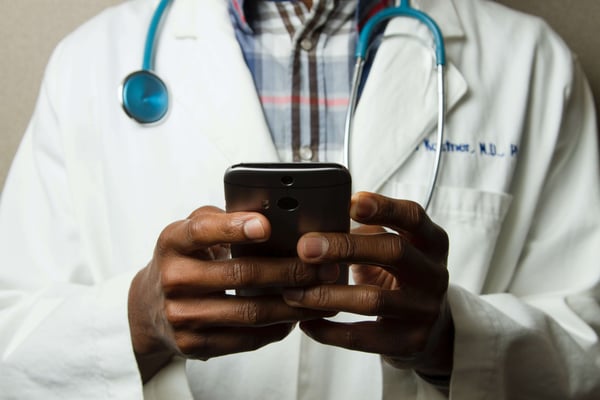 What are Benefits of Chatbot?
The ubiquitous spread of chatbot use cases has proved that chatbots currently play a critical role in human beings' life.
The distinct advantages that a chatbot can bring to the table are undeniable. Let's discover three of its most outstanding merits.
1. Round-the-clock availability
Once installed and set up, a chatbot can operate smoothly with scarcely any manual involvement required. As a chatbot is actually a sophisticated programme, it is always at the fingertips of customers, visitors, patients, doctors, psychiatrists, and the like.
The 24/7 support will satisfy any internet users' needs and timely tackle any issues that arise. This can give you an upper hand in attaining more brand trust and advocacy.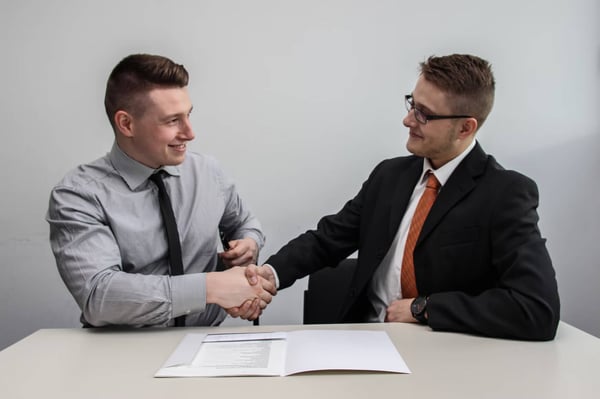 2. Human resources optimisation
The uninterrupted operation of a chatbot can assist you in more efficiently allocating human resources to higher-priority tasks.
What's more, if you are running a global company or providing worldwide service, a chatbot is bound to be a panacea for late-shift support, regardless of location or timezone differences.
Brand owners can take this advantage to balance the books, save more on customer service expenses and financially focus on other departments to accelerate ROI.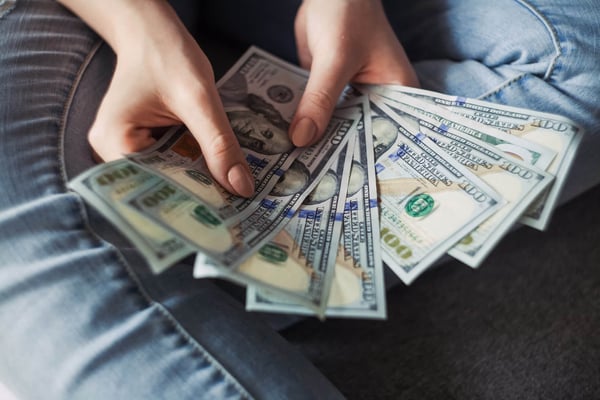 3. Engagement and customer retention boost
The utmost accuracy, 24/7 availability, and the ability to actively learn customers' behaviours have made chatbot a handy tool to enhance prospects' engagement and customer retention.
As mentioned above, a chatbot can effectively send out promotion programme details, reminders, and support immediately, or even give health-related advice as what you have set up. Without a doubt, those features make a substantial contribution to your brand fanocracy, thus, rocketing your sales.
If you are eager to build your own chatbot right away, check out a Smart Bot demo from Smart Tribute to together make a difference.
FAQs about Chatbot Use Cases
1. What are common chatbot use cases?
Chatbots are currently applied to a plethora of domains in human life, so you can come across chatbot use cases in finance and banking, healthcare industry, eCommerce, retail, customer service and so much more.

2. What are the types of chatbot?
Commonly, there exist 3 types of chatbots, which are rule-based chatbots, AI-powered chatbots and application-oriented chatbots.
Conclusion on Bot Use Cases
The diversity of chatbot use cases indicates that bot is now an essential part of our daily life. You can make full use of chatbots in any industry to fulfill your company's requirements. With their vast application and flexibility, chatbots will soon become the future of technology and give you a leg up in yielding support, collecting and storing data, generating leads, growing sales, nurturing customers, and beyond.
If you are about to create a chatbot, give Smart Bot a shot by contacting us for a demo. We guarantee that your excellent products or services and our cutting-edge technologies will meet and delight any customers.