Customer-self service is gradually becoming an important aspect of many companies' customer service strategy.
When your company succeeds in implementing customer-self services, you make it easier for customers to resolve issues without waiting for a customer service response. Consumers can always resort to your help centre, customer portal, or community when your live customer support is not available.
In many cases, customers won't even bother to contact a support agent as they already find their answers.
So what do you need to know about customer self-service? In this article, we'll be providing you with a comprehensive guide on customer self-service: best practices, examples, and tips to leverage your customer support practices.
Table of content:
What is Customer Self-service?
Customer self-service is a tech-support model where companies provide customers with information to resolve their own issues. Key self-service channels include automated chatbot, help centre, and customer community.
Both customers and companies benefit from these self serve options. Customers find such self-help channels helpful because of their convenience, flexibility, and always-on availability. They don't have to wait forever for a reply from a customer representative for simple matters.
Companies adopt the self service model as a front-line channel of their customer services. They can provide online support to customers without the need for a 24/7 available agent for direct interaction. In case the problems can be resolved, customers can still schedule a call with a support representative at their convenience.Customer self-service is essential for your business, especially at some peak periods. Explore why customer self-service is the secret to surviving this year's holiday shopping season now to be well prepared for BFCM, Christmas, New Year's Eve, and upcoming special occasions.
Benefits of Customer Self-service
Customer self-service is quickly becoming an important part of any customer service strategy. Companies receive several outstanding customer self-service benefits as follows:
Lower support costs

Round-the-clock availability

Better customer experience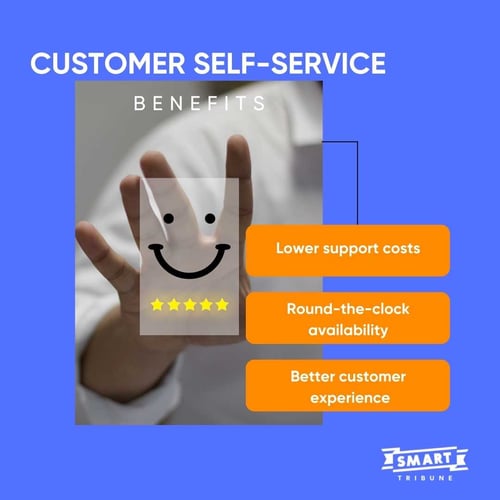 Lower support costs
It's always more economical having customers resolve problems on their own than to hiring customer representatives to do so. Self-help customer service helps companies and businesses save a great amount on human operation costs.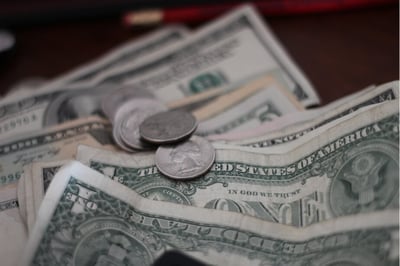 The solution makes it possible for companies to help a larger number of customers at a significantly lower cost. Your company will need fewer customer support agents, as the customer self-service model eliminates the need for an always-available staff.
You will only have to pay for a smaller online support team to solve complex and unique cases from customers. For other repetitive and common customer requests, customers can always find answers from your self-help channels.
According to Jeremy – Co-founder of Smart Tribune, you can save 80 to 100 times more when using the self-service model instead of a live-supporting team.
Round-the-clock availability
Self-serve options offer faster solutions to customers' inquiries and requests, especially when they are in dire need. Rather than having to contact and wait for the response of customer support representatives, customers can look for information using the company's self-service resources.
In addition, your company's customer service may only operate during certain hours, on certain days of the week while self-help channels are always available.
Better customer experience
The key to building an excellent customer experience is to address and resolve customers' problems as soon as possible.
Customers always want immediate solutions to all of the issues they encounter. Self-help customer service is the panacea that customers need.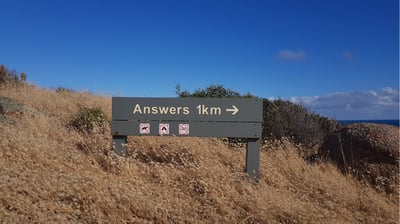 Around 32% of surveyed customers consider resolving issues quickly the most important aspect of a good customer experience.
Research also shows people have a tendency to find solutions themselves before contacting for support: 81% of customers across industries attempted to handle issues on their own instead of reaching out to a live representative.
Such reports indicate the need of exploiting a self-service model for your company to deliver a better customer experience.
Customer Self-service Examples
There are a great number of self-serve options for your business to adopt. If you still have no idea, the following customer self-service examples are for you.
Knowledge base
A knowledge base is like a self-service help centre. It is a collection of helpful information about your products and services. It can come in various formats such as articles, FAQs, video tutorials, product manuals, and infographics.
A good knowledge base should be easily accessible and well-categorised into distinct themes and subjects. This helps prospective clients and existing customers allocate information in a more effortless way.
Using a knowledge base is an effective way to share detailed troubleshooting steps for common customer problems and share them with every user.
Find out 6 tips for improving the digital customer experience across the entire customer journey to create a more helpful knowledge base.
FAQ pages
FAQ pages, also known as Frequently Asked Questions pages, are an important pillar of a customer self-service strategy. It is a dedicated information library on your website that provides answers to common customer queries about your products and services.
A well-structured FAQ page provides customers with information covering every possible issue they encounter, regardless of where they are in the customer lifecycle. FAQ pages can also help your company convince interested customers, close sales, and save time on answering repetitive questions.
Besides FAQ pages, Smart FAQ service provided by Smart Tribune is another top pick to answer any customers' questions in record time.
While conventional FAQ pages require constant manual updates and content to better assist customers, Smart Tribune helps you keep the system updated automatically. Try out a demo to see how we efficiently yield your customers with proper answers through Smart FAQ.
Chatbots
A chatbot is a web self-service program or a computer-based system that simulates and processes human-like conversations with customers. Chatbots can be either as simple as a rudimentary program or as sophisticated as an AI digital assistant.
When potential buyers visit your website, they may not have enough time and patience to figure out exactly what they want. That's when a chatbot comes in place, to bring better customer retention. It serves as a customer support agent that addresses customers' questions, suggests products of interest, and eventually lead them through the purchasing process.
A chatbot can give you an upper hand in the customer care process. Discover more tips and tricks to effectively apply chatbots to your business!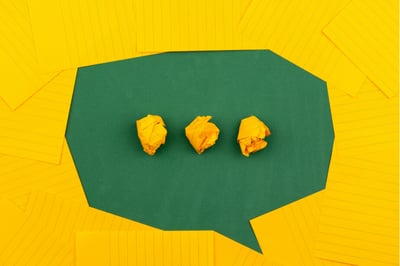 Community forums
Another self service option is having a community forum - an online space where members can share their ideas, discuss various topics, share knowledge, and even make social connections. For many customers, it's an effective self-customer service to seek help instead of trying to contact support team all the times.
In an active and supportive community forum, prospects and existing customers alike can ask questions, and receive immediate support on topics involving products and services of the company or brand.
Building community forums is a method to provide a better customer experience and customer interaction by allowing customers to quickly search or ask for solutions. There are two common types of community forums: Branded community forums and social media community groups.
Automated task management platforms
Automated task management platforms help companies process customer requests without involving a support representative. Customers can update the status of their inquiries or require further information about anything at any time.
By setting up different options for different future scenarios, customers can do certain actions and process things automatically. If your business offers services such as financial consultation, your clients can use automated task management platforms to book or cancel meetings, which is effective for your customer loyalty and customer success journey.
Learn more about how to deliver exceptional digital customer experience to upgrade your automated task management platforms.
Customer Self-service Best Practices
It is a major challenge for companies and businesses to succeed in implementing a customer self-service strategy. It can take organisations years of trial to refine their self-service model.
Therefore, here are some of the best customer self-service practices to help you figure out how to leverage your existing system.
Self-service should be easy to find
Your self-serve options will be such a waste of resources if users find it difficult to locate where such a function is. When unable to find the resources they need, customers are more likely to become frustrated and reach out to other live-support channels with impatience.
To improve the visibility of your customer self-service function, you can perform the following actions:
Put your customer self-service portal in an easily-spotted place on your website's homepage. It can be either in the header, menu, or footer based on your website's user interface.
Improve the usability, accessibility, and efficiency of user interaction with your website for a great customer service. You will need to research more about what you want them to see and understand at specific points in their navigation process.
Adopt SEO (search engine optimisation) techniques for your self-customer service resources. Sometimes, your customers will search for your self-serve options directly on search engines like Bing or Google. That's when SEO practices help your customers navigate your resources via the search result pages for better self service option.


Self-service should be easy to use
The usability of your self-serve options are critical to your customer experience rating. Great designs and options will amount to nothing if users struggle with using them.
Here are a few recommendations to ensure that your customer self-service is doing its job to bring your customers an excellent customer service:
Simple design is everything. Simple designs tend to be easier to use, for most users. You should keep your self-serve design simple, and eliminate factors that add complexity to customers' decision-making process.
Images and icons are essential for easy recognition. If possible, you should reduce the proportion of text to as little as possible and replace them with images (i.e infographics) and icons. This is because images are always easier to recognise and memorise, and 80 % of website visitors are seeking only around 20 % of the content.
Simple expression is important for self-service content. Don't use complex sentences in your customer self-service content. The content should consist of direct and short sentences with simple structures so everyone can easily understand the instructions.
Self-service content should be up-to-date
It's important to make sure all of your guides, instructions, tutorials, and other customer self-service materials are up-to-date.
Your self-service content is never entirely finished. As a business owner, you will have to continuously improve your customer self-service portal to better address everything customers require. A great customer service will also increase customer retention.
If there are any changes to your product functions or updates to your services, they should be included in your self-service content. Doing this will help you avoid making customers confused and frustrated when looking for information they need.
Responsiveness across different devices is necessary
One of the deciding factors of a great customer self-service experience is to ensure consistency across channels.
Ensuring consistency means you provide users with seamless access across devices whether they are on their mobiles, tablets, or computers.
Everything on each device's website interface counts. Important elements to focus on include font sizes, images, and mobile responsiveness.
Tips for Providing Superb Customer Self-service
Besides adopting the best customer self-service practices, you will also need the following tips to further succeed in providing excellent self-serve options.
Understand your customers
This is a crucial step in helping design the most helpful customer self-service options for users. You need to have a comprehensive understanding of your customer personas, journey, and search behaviour.
Common customer service mistakes should also be investigated to avoid any unexpected circumstances.
Once completely know your customer inside out, you are able to figure out the kind of possible issues, concerns, or struggles they have. And therefore you can provide the most useful self-serve options to your customers.
Keep refining your customer self-service
Users' expectations will always change and customers will always demand better services from you. Therefore, you should continuously refine and improve your customer self-service portal to meet and exceed users' expectations.
Customer self-service efficiency can be evaluated through customer satisfaction. Therefore, before starting off refining your customer self-service system, don't forget to measure customer satisfaction.
Also bear in mind that customer self-service refinement is most effective when it's done constantly and is part of everyday work.
Regularly look for optimisation opportunities
On a more technical note, it's important to perform regular customer self-service audits to keep close track of technical issues. Not only does this help with spotting technical faults, but it also helps you measure the effectiveness of links, buttons, and other functions of your customer self-service portal.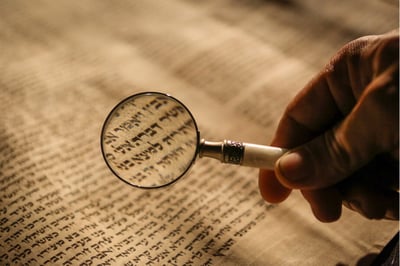 Customer Self-service: FAQs
What is self-service customer service?
Self-service is a form of customer service where you provide online customer support as well as a virtual assistant without the help of a representative from your company., that greatly reduce the workload for your support team. Common self-serve options include FAQs, knowledge bases, and online community forums.
What is self-service example?
A few examples of customer self-service include
Knowledge base
FAQ pages
Chatbots
Community forums
Automated task management platforms
Why is customer self-service important?
Self-service gives your customers everything they need to resolve their urgent problems. It can lead to a better customer experience, fewer human resources, and less operation cost for your company.
Final Thoughts
Having a customer self-service portal for your company is important but making it an effective self-service solution is even more important. You can only succeed with your customer self-service implementation when you understand your customer and know what self-serve options are the most suitable for your company by listening to customer feedback.
We hope that our thorough guide on the topic provides you with a better understanding of what customer self-service is and its best practices for your customer self-service success. Should you have any further questions, contact us to get instant help.